Power Cords and Cisco Equivalent Cables

Optical Cables and Components can fulfill all your power, connectivity and communication needs. We offer customized options that will help maintain a neat server environment and help you easily identify your networks.

Power Cords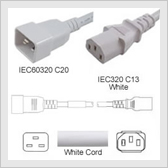 Power cords are crucial components in any assembly and we offer a range of products that can facilitate the differentiation of different power cords in data racks and cabinets. We provide power cords in the exact lengths required, which helps keep cords neat and avoids getting them tangled up with other cables. Color-coded products make it easy to know which power cords are connected to specific applications.
Colors
Black
White
Blue
Green
Red
Yellow
Types
C14-C19
C20-C19
C14-C13
C20-C13
Nema 515P to C13
1-15-P-C7
5-15P-5-15R

Cisco-equivalent cables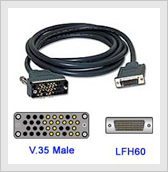 We offer a broad range of Cisco-equivalent cables that are available in custom lengths. Below is a list of part numbers for the cables we sell the most of. Other cables may be available and not listed, please give us a call to discuss other available parts.
31-0756-01
72-0794
CAB-449MC
CAB-V35MTS
72-0795
CAB-449MT
CAB-V35MT
72-0670-01
72-0797-01
CAB-530FT,
CAB-V35MTS
72-0876-01
CAB-530MT
CAB-V3A
72-0671-02
72-1000-01
CAB-ACE
CAB-V3B
CAB-232MT
CAB-ACU
CAB-VTM
72-0672-01
CAB-3C232=
CAB-HNUL
COM-14TA=
CAB-3C449
CAB-NP-232C
COM-14TB=
72-0683-02
CAB-3C530
CAB-NP-232T
WS-CAB-AC
CAB-3CV35
CAB-NP-449C
WS-CAB-ACE
72-0710-01
CAB-3CX21
CAB-NP-X21C
WS-CAB-ACI
CAB-449FT
CAB-NP-X21T
WS-CAB-ACU
72-0732-01
72-0737-01
72-0738-01
72-0791-00
72-0793-01