Adapters, couplers and other cabling components

Optical Cables and Components, offers a wide variety of adapters, couplers and other cabling components. From fiber and copper attenuators, adapters and connectors, to labels, cable ties, Velcro and more, we can help complete your cabling solution.

Fiber Optic Adapters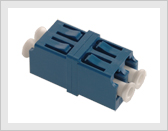 Fiber optic adapters are used to link fiber optic patch cables. They are available in simplex, duplex and quad structures and are offered in multimode or single mode. Some connector types are female-to-female using ST, SC, LC, FC, MU, MTRJ and E2000.

Attenuators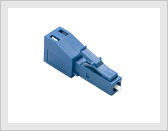 Fiber attenuators are used to reduce the power in an optical circuit. The optical attenuator is a male-to-female configuration. They are available in single mode and multimode with attenuation values of 5dB to 20dB. The available connector types are FC, SC, ST, LC, and MU with APC or UPC polish types.

Adapters, Converters and other Connectivity Products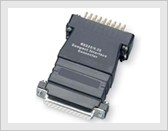 We offer cable adapters, converters and gender changers for a large variety of applications. Below you will see a list of some of the products we sell. Call us today to discuss your connectivity needs.
BNC Adapters
Coaxial Adapters
Couplers
Gender Changers
Splitters
Modular Adapters DB9, DB25, DB15, RS232
V.35 Adapters
Serial Converters
Keystone Jacks
Modular Connectors

Other Cabling Accessories and Components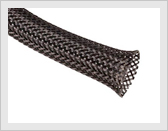 To assist with the completion of the most complex cabling projects we offer a full range of accessories and components.
Cable Ties
Labels
Velcro
Furcation
Cable Netting (Mesh)
Pulling Eye and Fan-out Kits
Innerduct
Cable Cleaners