Patch Panels, Racks and Cabinets

Optical Cables and Components offers a wide selection of cabinets, patch panels and racks. These items are designed to house equipment and cabling used in the communication data and telecommunication applications. We work with various manufacturers so we can provide you with many different options to fit your needs.

Cabinets, racks and accessories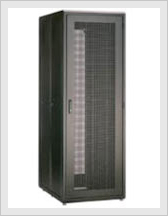 Cabinets, racks, and accessories allow you to customize your assembly to meet your specific needs. A wide range of products are available, including:
Standard cabinets
Preconfigured cabinets
Open frames
Solid side frames
Wall-mounted cabinets
Indoor/outdoor cabinets
Relay racks
Open racks
Shelves
Blank panels
Side panels
Doors
Cable trays
Mountain rails

Fiber optic enclosures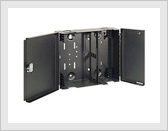 Fiber optic enclosures are designed to organize, store, and protect excess fiber and are available in special designs for indoor and outdoor use. A wide range of enclosure brands and options are available to meet your needs, including:
Rack-mount enclosures
Wall-mount enclosures
Our fiber optic enclosures can be ordered fully terminated (with cabling or pigtails) to save you labor costs.

Fiber patch panel adapter plates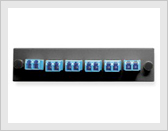 Fiber patch panel adapter plates are designed to snap into fiber panels and are available in multimode and singlemode, both loaded and blank.
Connectors
ST
SC
LC
MTRJ
FC
MTP
E2000

Copper patch panels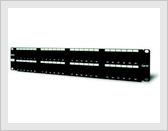 Copper patch panels are used to manually connect incoming and outgoing lines together in communications and electronic systems. They are available with a shielded patch panel UL and can be mounted on a wall or rack. Vertical options are also available.